Mariánské Lázně
FAMOUS WESTBOHEMIAN SPA
A world famous spa-town. Richness in a number of various mineral waters.
Splendid architecture from the beginning of the 19th century with an unforgettable Singing Fountain.
A rich programme of cultural events - concerts, theatre performances, dancing.
Spa location is ideal for lovers or naturem golf, biking, hiking and for skiing - 300 meters from hotel is a ski lift.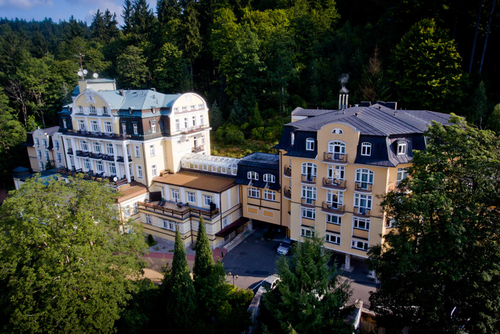 Spa hotel ROYAL is ideally located at the edge of a forest park some 300 meters from the town-centre, offering a anuque panorama view of whole Mariánské Lázně. The hotel is suitable for spa guests, seniors and relaxation.